About Link Ministries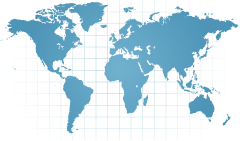 The Non-Profit Ministry we started in the early 90's was called CORNERSTONE APOSTOLIC MINISTRY, INC (CAM) and it is a registered 501c3. The main purpose of CAM was to gather pastors both nationally and internationally, build them, encourage them and help them. As we continued forward we felt the need to rename our ministry, so we birthed LINK MINISTRIES out of CAM (it remains under the 501c3 covering of CAM to this day). We also birthed the humanitarian wing of our ministry in the mid 90's and called it FEED THE FORGOTTEN. You can go to www.feedtheforgotten.com for the full story of how it was birthed (it's a really cool story). It too us under the 501c3 covering of CAM.
We have several wings of LINK MINISTRY today.
WEEKEND MINISTRY is a main part of what we are. Both myself and my wife Linda have been in the full time ministry for nearly 50 years and have birthed and raise ten children. I move in an apostolic role and Linda is a gifted teacher. We travel to many churches building up the body of Christ through teaching, preaching and prophetic ministry. We love to pastor pastors! If you would like to schedule us to come to your church, please contact us for further information.
FEED THE FORGOTTEN is our missions and humanitarian extension. We feed widows, orphans and lepers in third world countries. This is a very exciting part of Link Ministries as we reach out beyond our borders. We have touched over 63 nations and believe there is yet more for us to do.
CHURCH PLANTING God has used us to plant several churches and have pastored in 5 of these churches. We also love to help others as they plant. We have also helped church's with their building projects as the Lord provides the funding.
THE CONSULTING LINK is the market place wing of Link Ministries. We offer spiritual covering to business leaders as well as helping to build their businesses into a Christ Centered business. This is where we help to bring wholeness to the individual in the marketplace. The consulting wing also coaches and helps pastors with their ministries, building programs and vision.
RESOURCES is part of our mission. We are expanding our resources yearly with the desire to help each of the ministry wings of Link. See our resource page for more information on what we currently offer.
Link Ministries continues to grow and expand. My wife Linda and I are excited about all that God has for us in these days. As we move forward, we continue building LINK MINISTRIES. Our desire is to walk through every door God opens. We continue saying YES to the call He has placed on our lives.
Thank you again for your partnership and prayers. Without you, we could not be doing what we do.
FOLLOW US: You can follow us on Facebook and keep up with the latest things we are doing as well pictures of places we travel to. On Facebook look for the Facebook Page of LINK MINISTRIES and also the Facebook page of FEED THE FORGOTTEN. You can also fine me on Facebook - look for Philip Stern. We would also love to send you our newsletter. Email us at philstern@linkmin.org with your mailing address.
The POWER OF PARTNERSHIP! The bible gives us the greatest example of partnership when it says "One will chase a thousand, and two will put ten-thousand to flight". Wow, what levels we can reach when we pull together. What potential we have to do greater things when we pool together. I thank God for each one of you who have given to the mission to help the forgotten people in the world. Together, we can make a difference.